Understanding Your Monthly Billing Statement
Your student loan billing statement provides you with all of the most important information regarding your account. Your statement can help keep you on track and make sure you're knowledgeable about all account activity. You'll receive your statement about three weeks before your payment is due each month.
Features of Your Statement
Our statements have been designed to help you find essential information quickly and easily. Learn more about the updated features and benefits in this guide to understanding your statement.
Download Guide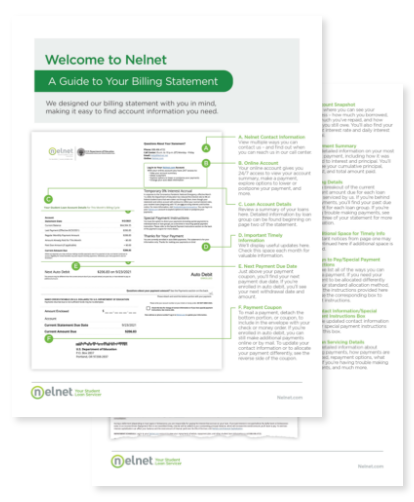 Loan Account Details
See a snapshot of your most recent essential account information in the Loan Account Details section of your statement.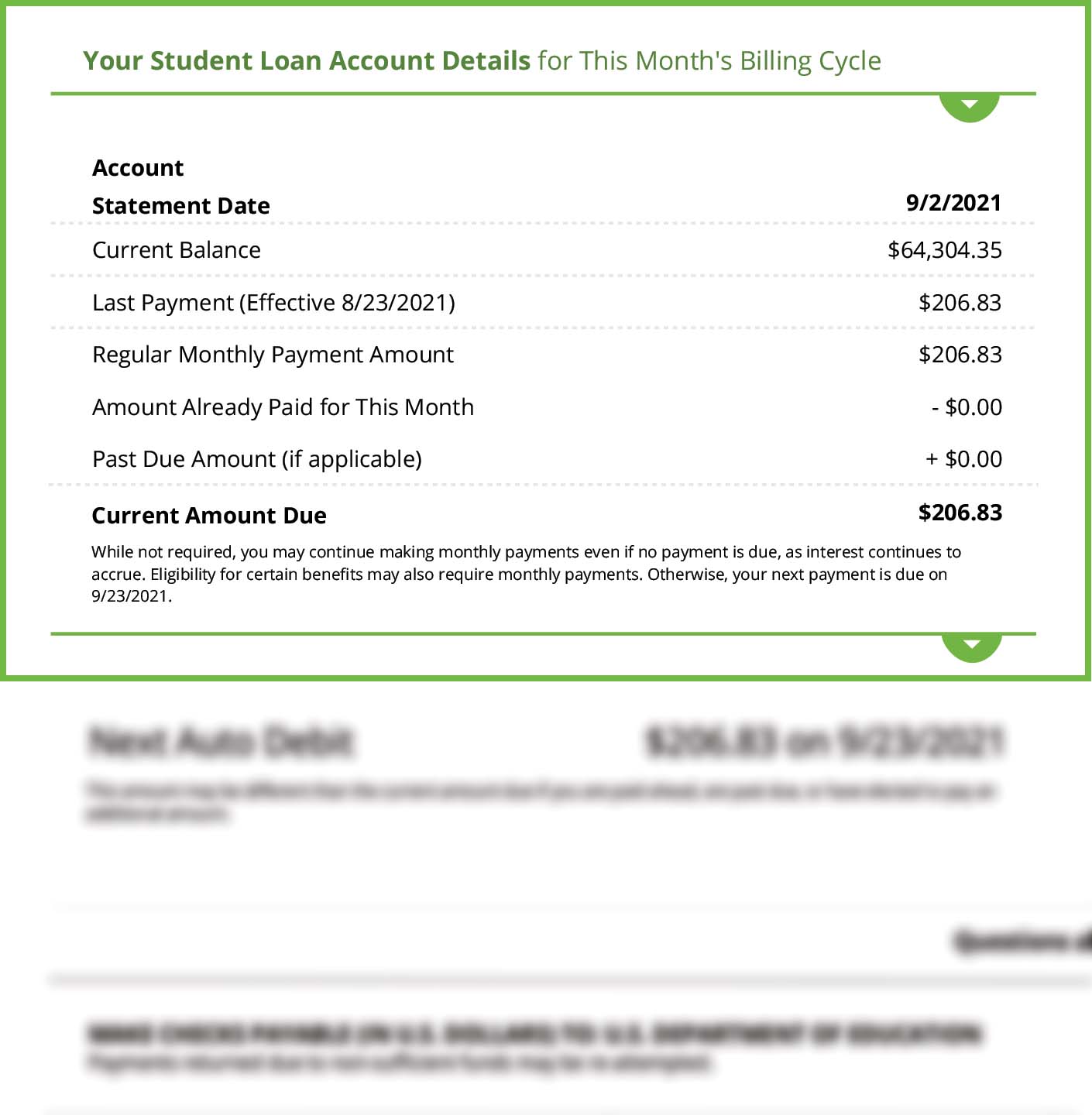 View Sample Statement
Account Notifications and Contact Information
Find contact information for our customer service representatives on each statement. Your Nelnet.com account is also accessible 24/7. Under the online account log in information, you'll find notifications specific to your account to keep you updated on upcoming deadlines and recent activity.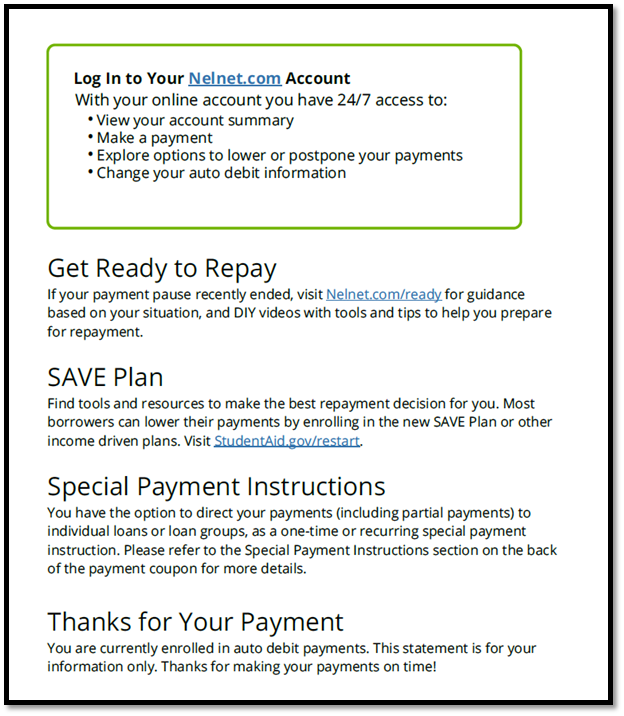 View Sample Statement
Making a Payment
If you are currently receiving and making payments by mail, cut the coupon off the bottom of your statement and send it in with your check. Don't forget to include your account number, including the "E," on your check every month. If you are signed up for eStatements (electronic statements), you can simply log in to your account, select Documents and then click Inbox and Documents. There, the Statements link will bring you to your current statement.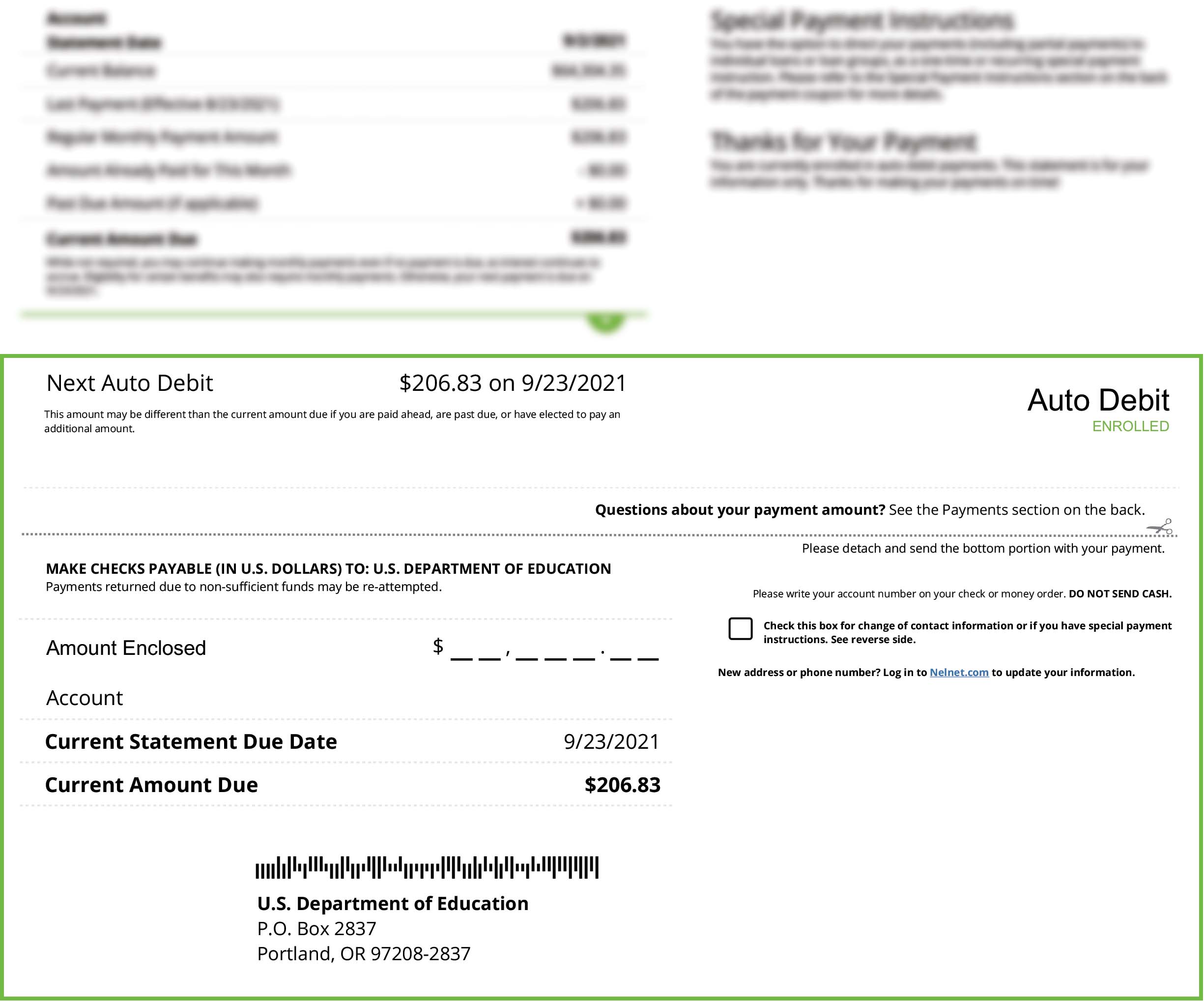 View Sample Statement
Account Snapshot
On the back of your statement you will find itemized loan information. Loans are grouped by the same loan type and interest rate. Here you can view your daily interest accrual, total payoff amount, and other loan details.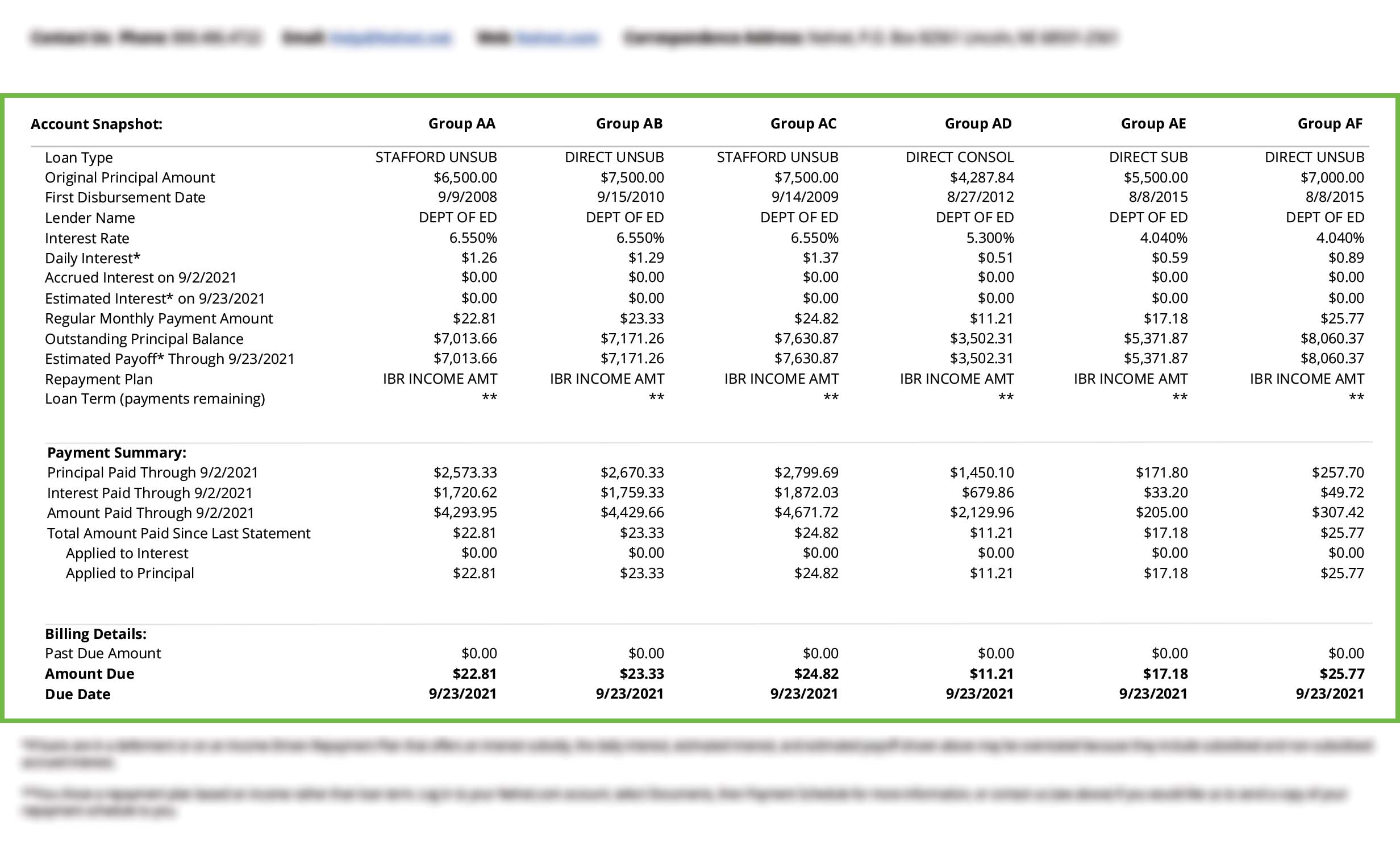 View Sample Statement